Govoryt' Ivano-Frankivsk
Govoryt' Ivano-Frankivsk is a cafe with a long history, which became an essential part of the city's culture. The owners decided to reconsider the vision of the place, and introduce their audience to the alternative culture of coffee consumption. The idea of visual dialogue between classical and modern became the basis for the proposition of the space's redesign.
The classical recognizable interior of the cafe was complemented by new elements: raw bricks and old Viennese furniture, which coexist with minimalistic interior details. Such materials as spray concrete, metal decoration on walls, and terrazzo floor appeal to modernist aesthetics. This eclecticism of the style is supported by vintage furniture and lighting of the Soviet era, that were found specifically for the place.
The new spatial solution provides a comfortable, almost homely stay for both visitors and employees. The elongated space of the cafe is divided into two zones. The first one is a bar and a working area. It was specifically made with a low ceiling so that space could stay common, but at the same time, the employees could have a clearly defined place for work. The second room is calmer and refers to the atmosphere of a living room, where one can spend time slowly.
Program: Restaurant
Status: Competed
Area: 75 sq.m
Year: 2018
Program: Restaurant
Status: Competed
Area: 75 sq.m
Year: 2018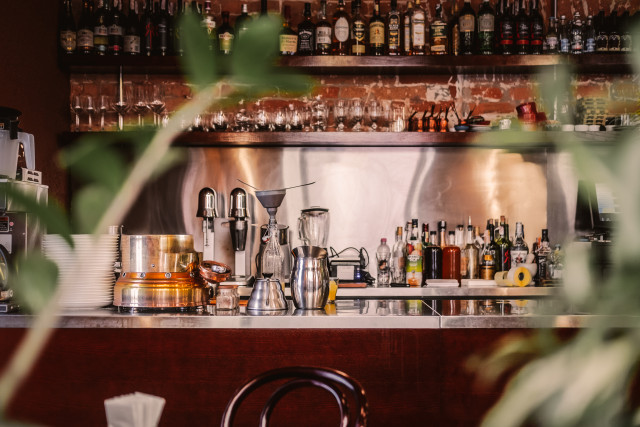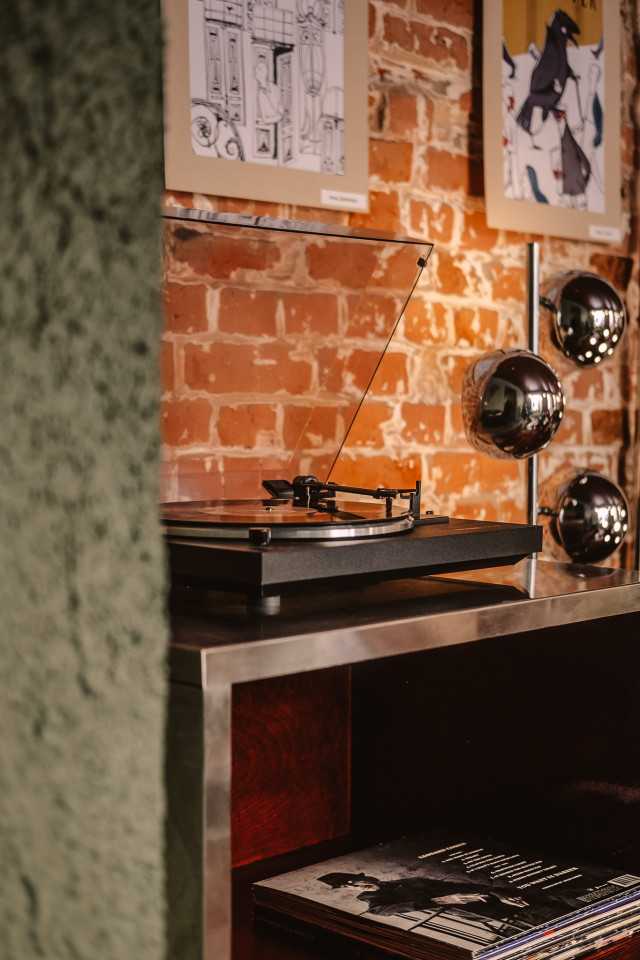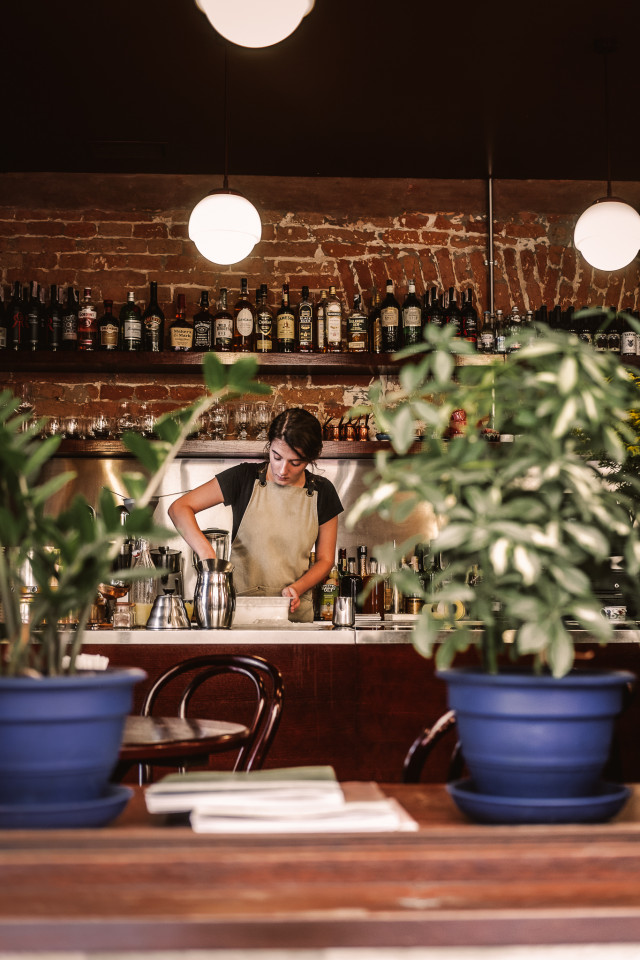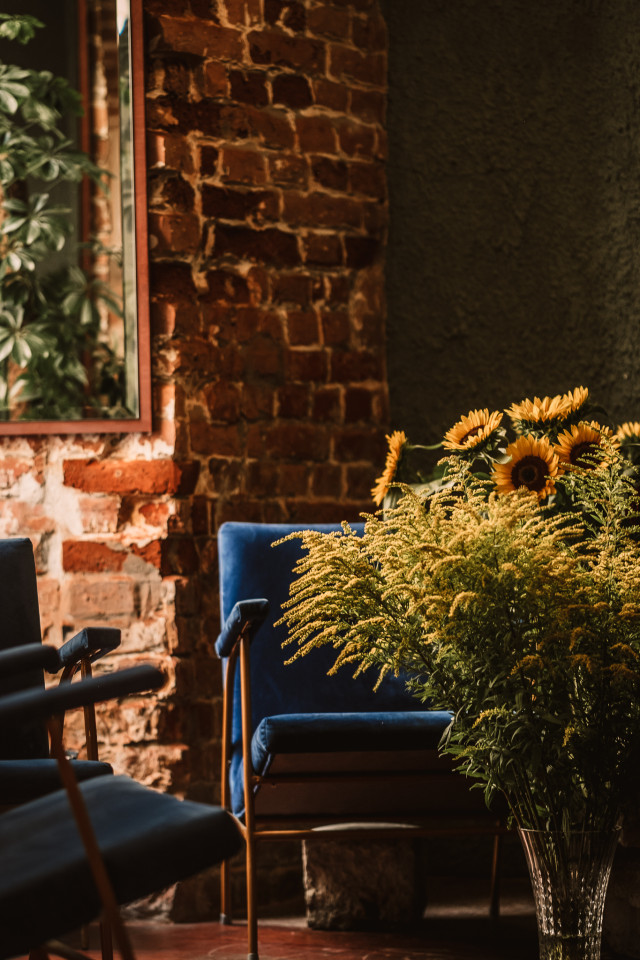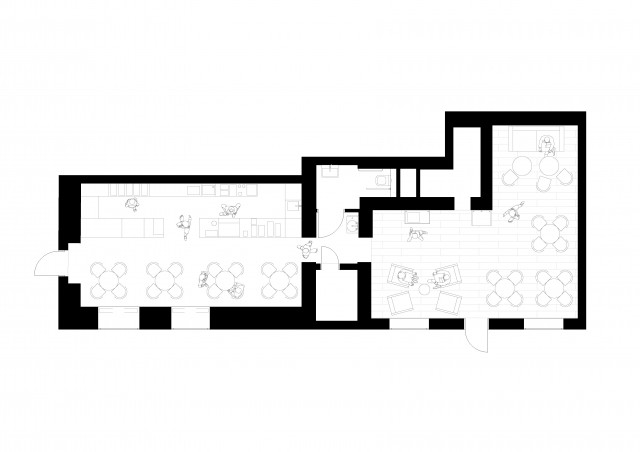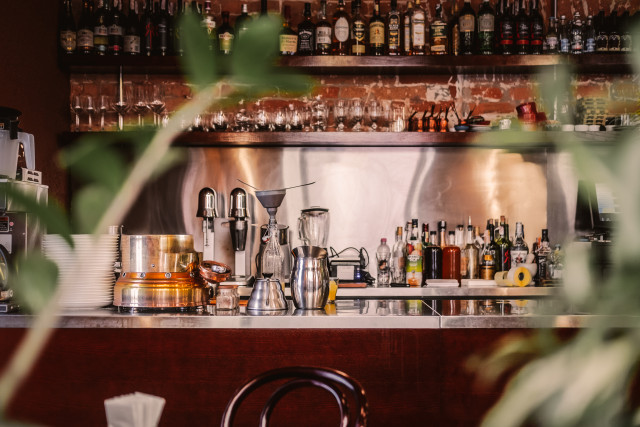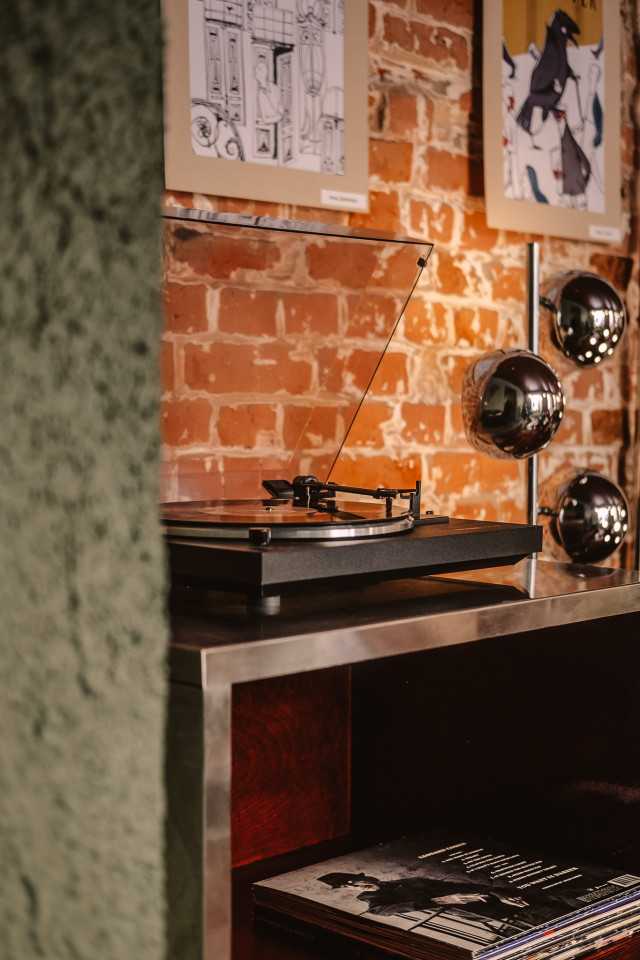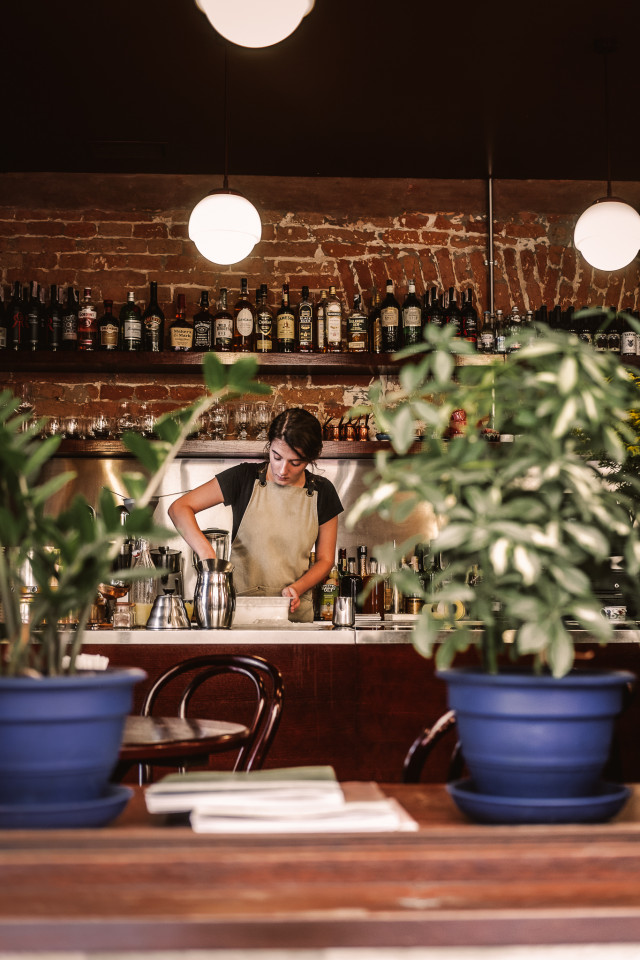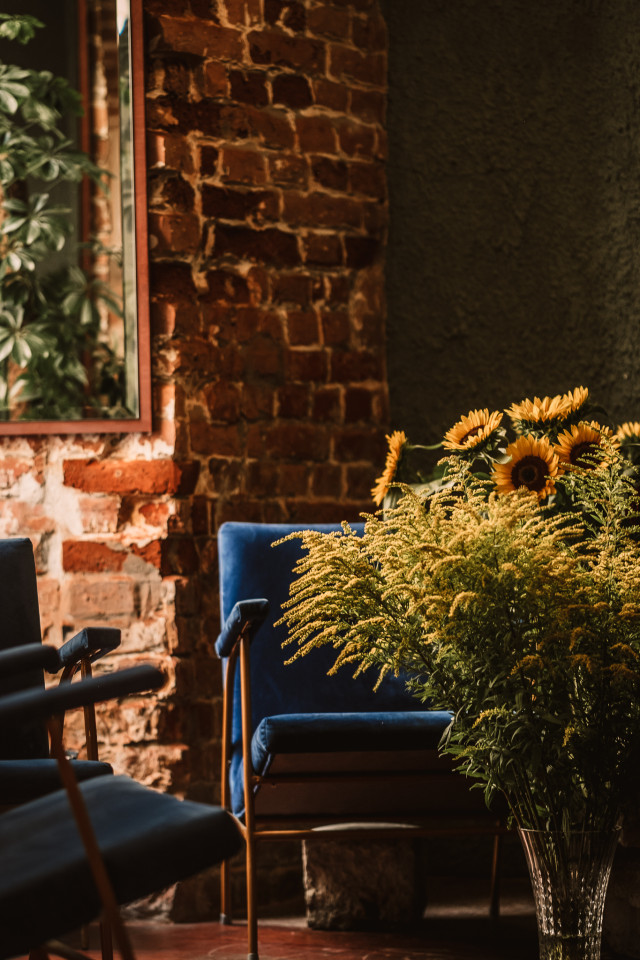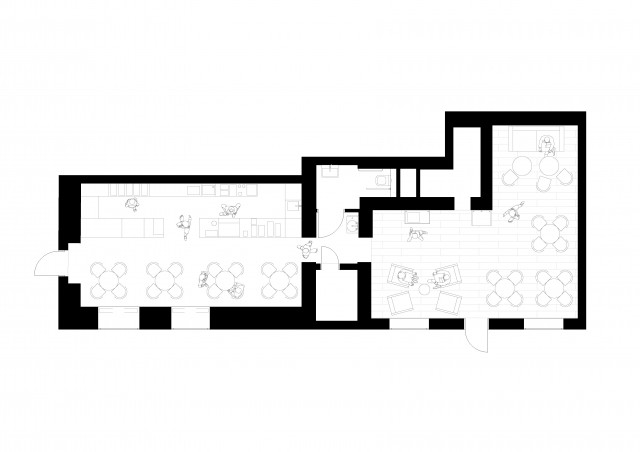 Text
Back